So after reading numerous past posts and researching intensively on this LED subject I have finally compiled a semi complete reference guide on what I bought and the quality these lights produced!
first off I would like to say that this guide will only act as a reference and that you should do this at your own risk! since I will not be responsible for your action and what could happened!
Alright now off to work:
before you start you should use this guide
here
to figure out how to actually install these lights.
So for the majority of the leds I bought them from
http://www.superbrightleds.com
Dome and map/ reading lights
upon measurements I have decided to go with these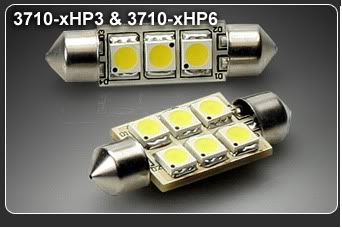 one 3710-HPx3 and one 3710-HPx6 cool white
both fits perfectly in the reading and dome housing
At first I've decided to put the 6 hp festoon in the back and the 3 hp led in the front but upon decision the 6 leds were way to bright for my taste and ended putting the 6 led in the front facing upward so it wouldn't be as bright.
So in my opinion buying two 3 leds should be perfect and gives just the perfect amount of light.
however since I have the tan interior, it looks kinda pale and sickly but I think the cool white color looks better inside a black interior
all in all this still looks bad ass
License plate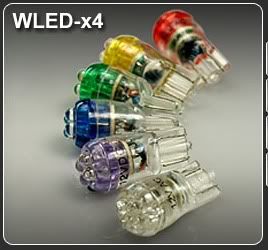 two cool white 194 4 leds 90 degrees
thought my dirty housing was gonna affect the output but nope these guys were perfect!
not too bright yet not too dim either!
Trunk
one cool white 194 5 matrix led
these guys should look like a ninja star and one sticking in the middle but works perfectly!
the only draw backs is that it's not as bright as I thought it would be but does what it's suppose to and seems brighter than the stock one!
Reverse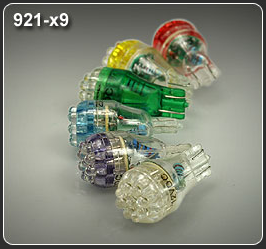 two cool white 921 9 led
I wasn't planning on replacing my reverse lights at first but I thought to myself what the heck why not.
all I have to say is that it is WAAAAYY brighter than the old stock ones and looks way cooler at night
and not to mention increase awareness from drivers around you due to it's brightness!
-----------------------------------------------------------------------
I am done with all of my interior lighting except for the glove box, hvac and the cig ring.
however due to the lack of free time this is as far as I have written and may not be able to finish until later.
hope this help as of now and I shall post up some resulting pictures and finish this thread whenever I can!

my diy tutorials:
LED
radar hardwire and mount
SolaraGuy Driver

Posts: 439
Joined: Wed Jun 02, 2010 6:04 pm
Location: Garland, TX