Do not make the same mistake I made by shopping on Andy's website. I ordered their Sonora Grille after desperately searching and failing to find a custom grille. I was hesitant at first, but did it anyway. I heard that the guy who makes them here on SG no longer makes them. Now I here he's making them again. FML!!
Why didnt I send it back? Well, because my dumb ass started painting it before checking to see if it fit. After 3 weeks and 2 packs of JB Weld putty, I finally made it fit. I never used JB Weld putty before and I must say that it is awesome!! I am seriously considering customizing my old grille with it. Anyway, you've been warned. Don't order this thing unless you have sculpting skills.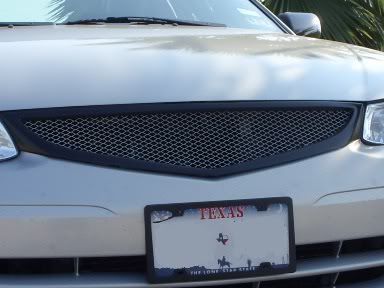 Just Licensed SolaraGuy
Posts: 7
Joined: Sat Apr 04, 2009 6:16 am
Location: Houston, TX.