\Ok heres the deal, i need the serious guys to step up. I have an investor that helped me purchase several of these MP90 superchargers last year on a clearance blowout sale. Because my supercharger is not ready for release, my investor is getting antsy and wants a return on his investment. Which means at this time i need to pay off the supechargers or will be unable to continue with the project due to extremely high interest i am paying on the blowers!
I will be making 12 of these custom supercharger kits total. Pricing is set at $3500-$3700 (this price is a GUARANTEE) per kit which will include a New MP90 Magnuson Supercharger capable of 450whp, a one off hand made s/c intake manifold, Idler plate assembly and hardware, supercharger belt, Quick Change S/C pulley Hub w/ 1 S/C Pulley, Size is your choice, and as an added bonus like i promised you will be receiving a walbro 255 fuel pump and a used set of the return style fuel rails from an earlier 1m-fe engine.. This will be a complete bolt on kit. Modification to your OEM hood will be required. A 1" to 1.5" Hood Scoop will be required for blower clearance. I cannot make any guarantees that the TRD strut bar will clear the blower without modifiying it, i may offer a strut bar modification service though.
For the 12 people that want in 100% and want to be GUARANTEED a kit, i am requesting a $555 + 2.9% paypal fees Deposit by August 1st. This will allow me to pay off my initial investment on the blowers and finish this project.
I greatly apologize to the guys that wanted to wait for dyno #'s before dropping any cash on this, I understand where you are coming from, the only thing i can say is that my prototype is a work of art and you guys will not be dissapointed.
Ok guys on with the list. If you have any TECH questions before you pay, call me anytime today! 2072298666. I currently have 9 openings left. Remember guys , this is a one shot deal. I am not going to have the resources to make any more kits after this first run.
This kit is was mainly designed for the guys that already have done everything else to their car and are ready for an upgrade,BUT , it could be used as a substitute for the rare aging TRD s/c kit and run at low boost.
List of people that have paid the $555 Downpayment
1) Frank aka Jetbtkng PAID
2) Frank aka jetbtkng PAID
3) Doug Lila AKA Squatch197 Pending Payment
Thanks for everyones support !!!!!!!!
-Gabe
Manifold will look similar to this and WILL BE POWDERCOATED BLACK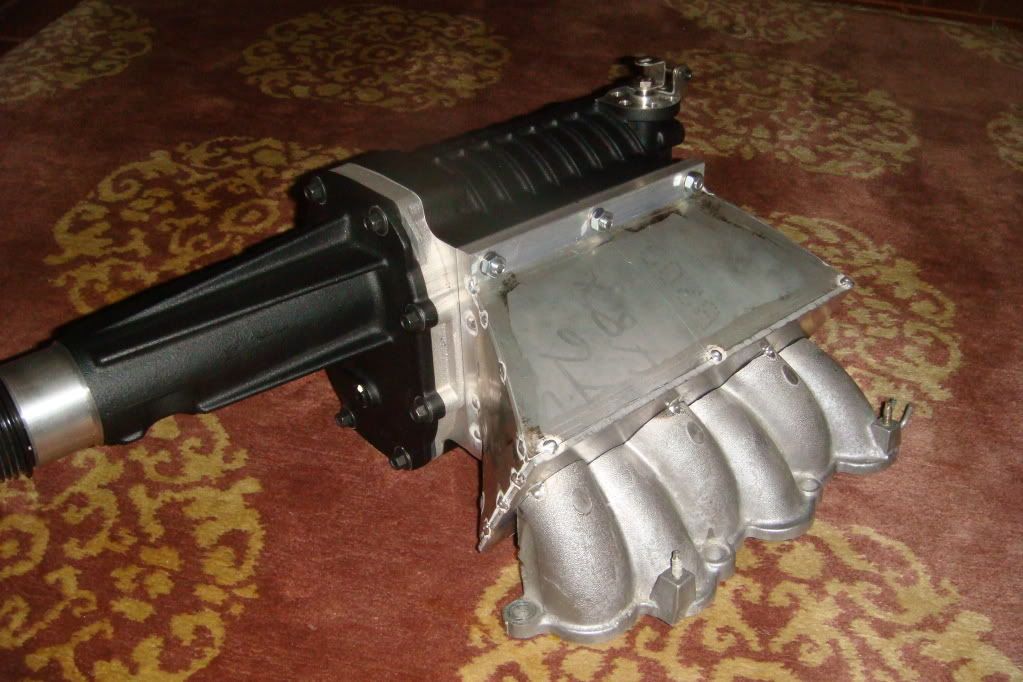 Last edited by
trd4life
on Fri Jul 23, 2010 3:27 pm, edited 1 time in total.

GLP Motorsports
is on Facebook
Toyota/Lexus Forced Induction Specialist
We just built a triplecharged Solara! Twin Turbo + S/C= 411whp 482 tq at LOW BOOST
SolaraGuy Semi-Pro Racer

Posts: 2142
Joined: Wed Jan 29, 2003 7:15 pm
Location: saco,maine