It looks like no one has used Jon Bond Performance to rebuild their supercharger, so after researching his credentials I decided to take the plunge and share my experience. My symptoms were a grinding noise and low boost due to worn bearings. Here is a shot of my scored rotors and body: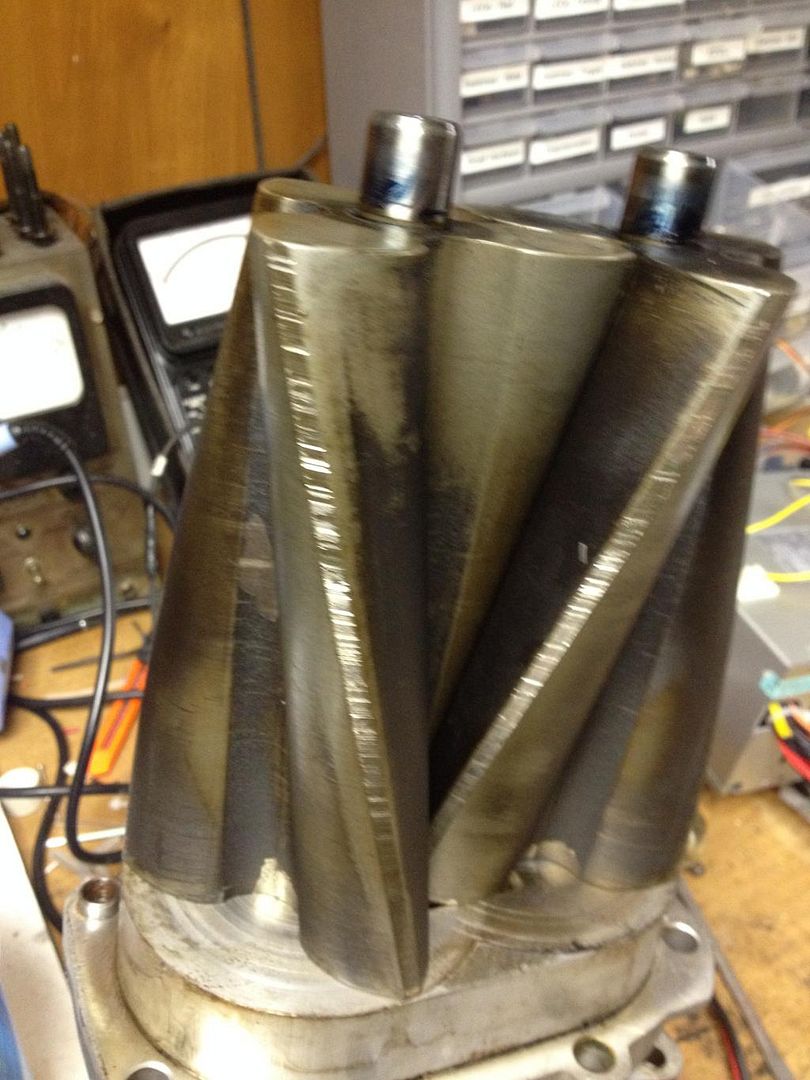 I packed up the supercharger and shipped it off to his Algona, IA shop. A few days after delivery I received a free evaluation: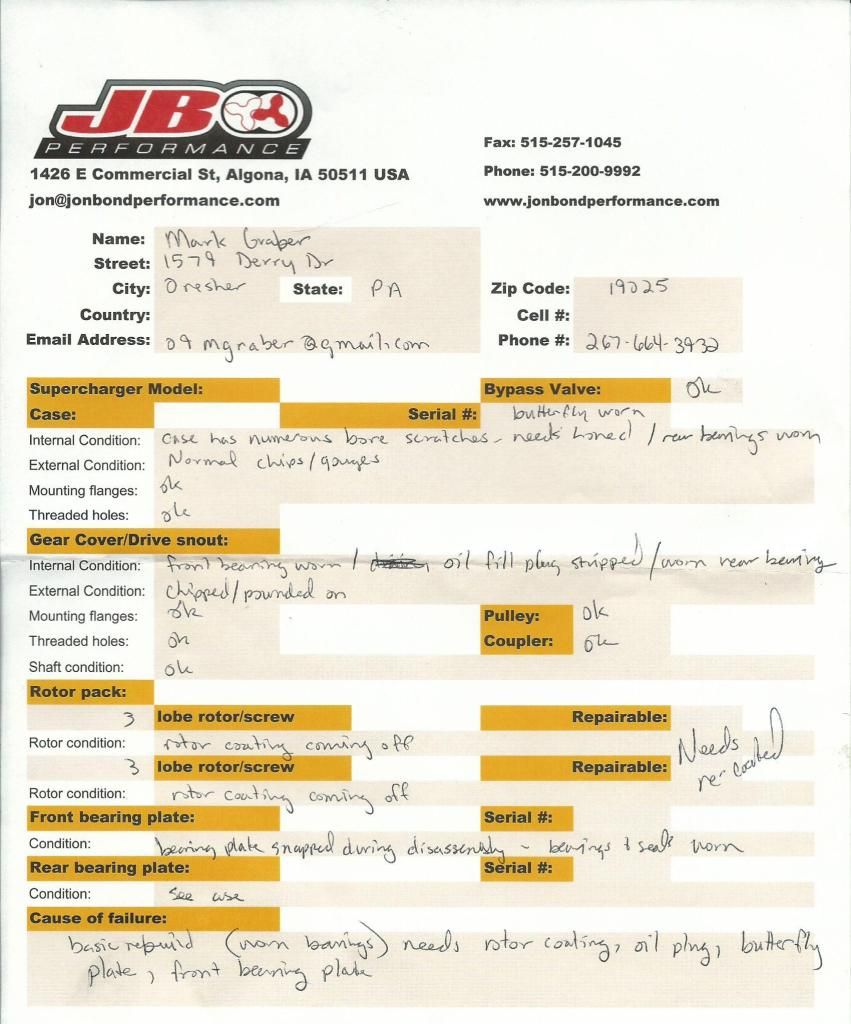 I was quoted $859.25 (3% discount for paying via cash/check) which was beyond reasonable to have every bearing and seal professionally replaced. They also stripped the rotors and put on a fresh ceramic coating for this price. Total turnaround time was 5 days, not including shipping time. This is what I got back:
List of parts used and services reported/Invoice: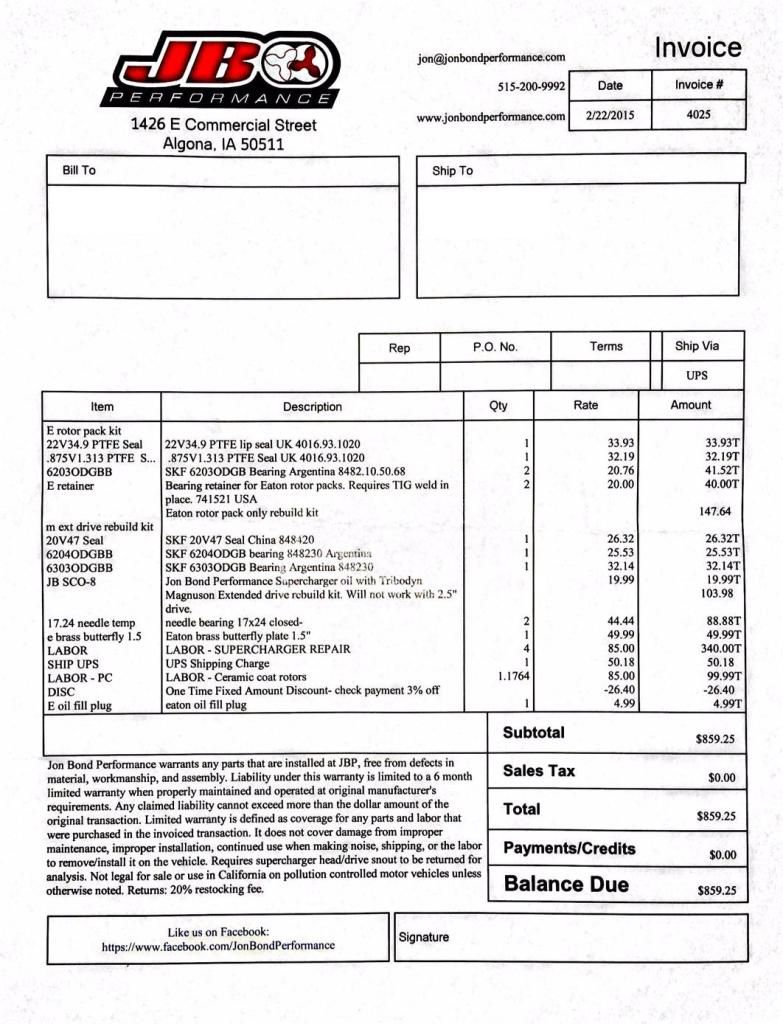 Nice ID plate on the rear of the blower referencing my invoice:
All the old bearings and seals. They all feel like they have gravel in them- good thing I had it rebuilt when I did!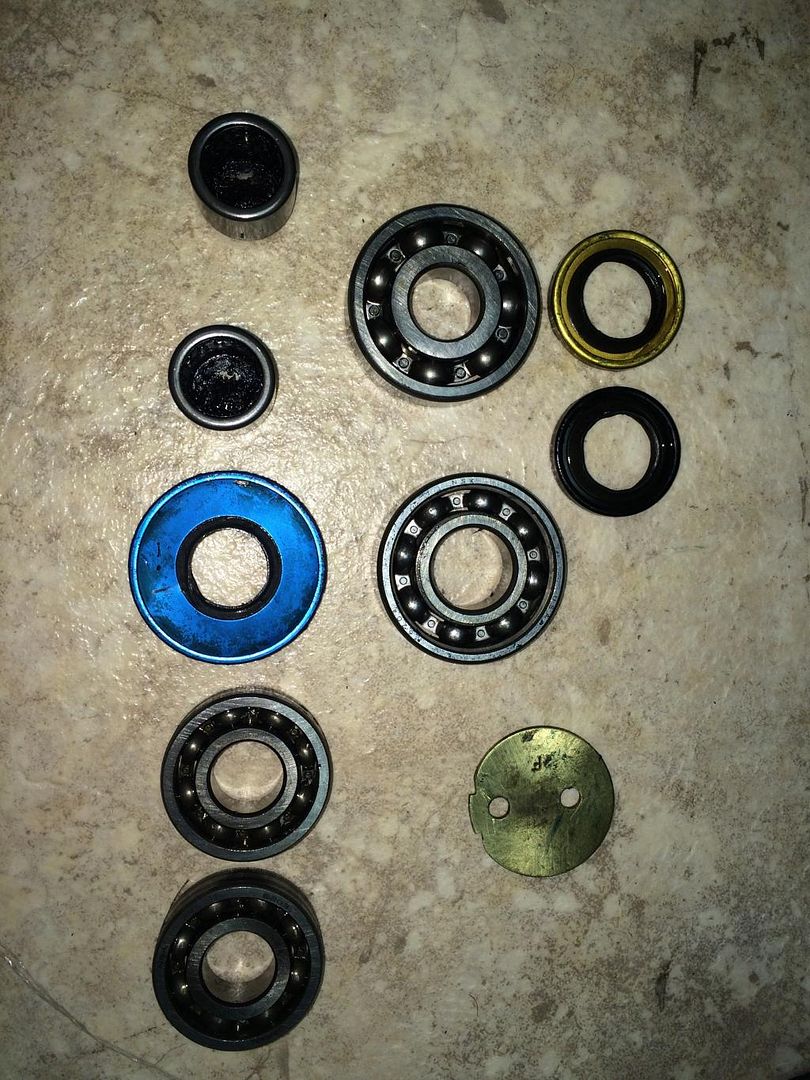 I used my borescope and took a picture through the runners under the supercharger to get a peak at the beautifully recoated rotors: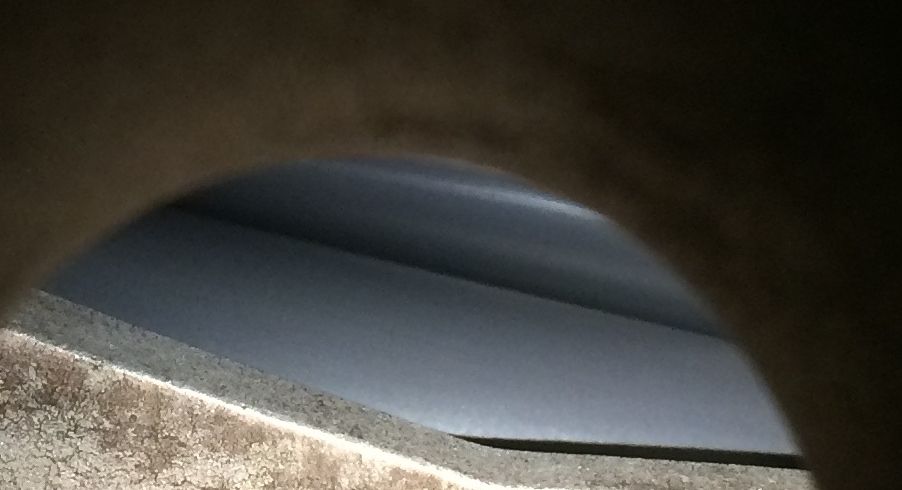 Swag: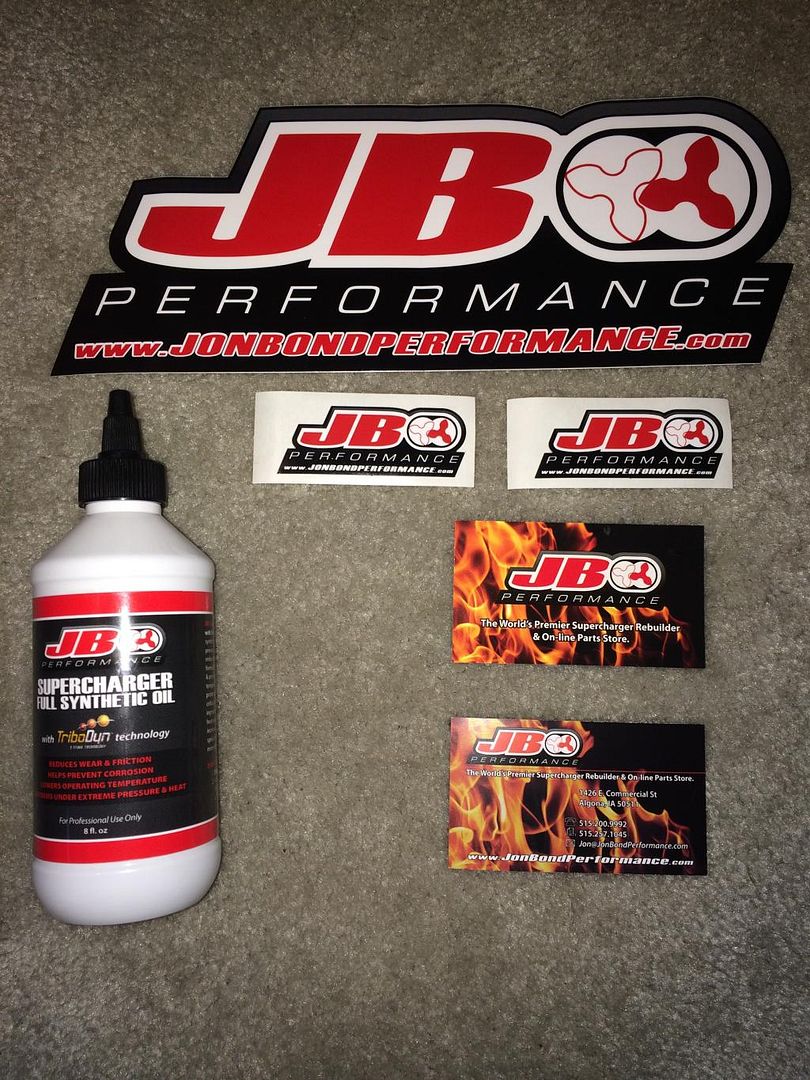 The blower is almost inauduble at idle now. It's boosting so well now that I've got code P0171! Although I may have missed a vacuum line or something. We'll see. Overall I would highly recommend Jon Bond Performance, my only complaint being poor communication. He answers the phone 10% of the time I call, and he emails me back once every two days. That's not how I would run my business, but his workmanship appears to speak for itself. If any issues arise with the supercharger post rebuild, I will report back here.
2000 MR2 Spyder- SOLD
2000 SEV6- TOTALED
1999 Supercharged SLE V6
Regular SolaraGuy Member

Posts: 210
Joined: Mon Jul 06, 2009 10:27 am
Location: Philadelphia, PA