For Sale: Custom 1MZ-FE V6 Turbocharger Kit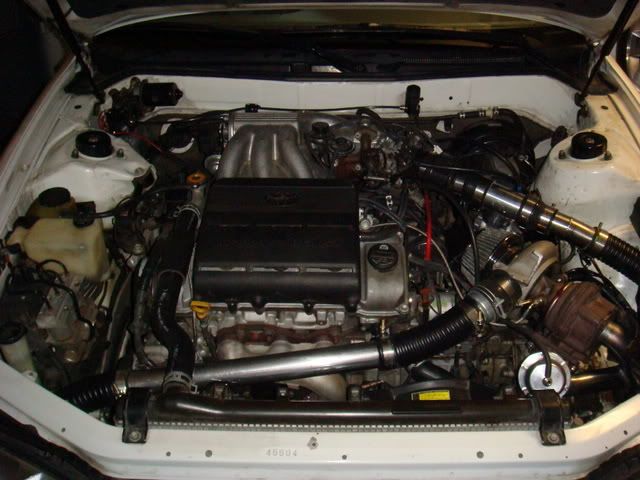 The first thing you guys need to know is that it's coming out of my Gen 3.5 Camry.
I'll answer the why question first, I am looking to buy an S2000 and to afford it the Camry has to go. I am mainly looking to sell the turbo system alone but if you are interested in buying the car as a whole PM me and we'll see what we can work out.
Please note that the pics show the old turbocharger (new one is the same model just in better shape) and some of the intercooler piping is different.
What's included:
- Holset HY-35 Turbocharger (rebuilt with less than 10k miles on it)
- All turbocharger related oil hoses, ect
- Cone Air Filter
- 38mm Wastegate w/ 4psi & 8psi Springs
- Front Mount Intercooler
- All intercooler related piping and connections
- All turbo exhaust piping
- Blox 12:1 FMU (fuel management unit)
- A-Pillar triple gauge pod (black, unpainted)
- AEM TruBoost Electronic Boost Controller & Gauge
- AEM UEGO Wideband A/F Ration Gauge w/ O2 Sensor
- HKS SSQV Blow Off Valve (BOV)
What's not included:
- No muffler, I've always ran the stock one and plan on keeping it to put back on the car
The car was never dynoed and I never ran it on a 1/4 mile strip so I don't have any timeslips or anything. I ran 12psi using the system for a while and ended up tearing up my (automatic) transmission with it. I have since had the transmission rebuilt and I've been running ~4psi.
The bad:
- The exhaust piping is bent in some areas due to being so low and does leak. The leaks aren't too noisy but this does affect how well the turbo spools up, so it would definitely be recommended that it would be fixed or possibly even be replaced completely.
How much:
- I'd prefer to have someone buy the system and give me all of there stock parts off a 1MZ-FE Camry so we could just swap it all out. I'd be willing to help do the work to make it all happen. If someone will swap the stock parts to me I'll take $1200.
- If you do not have or are not willing to give up your stock parts I'll take $1500.
Update 1: Please note that I just reduced the price by $500 because I'm a looking for a quick sale due to a local offer for my car (without the turbo kit). If the offer falls through the price will go back to where I had it.
Update 2: This local offer is getting serious, another price drop! $1200 with stock parts to swap $1500 without!
I'm located in Clinton, MS. If you have any questions please feel free to PM me or just reply to this post. Thanks!
More pics: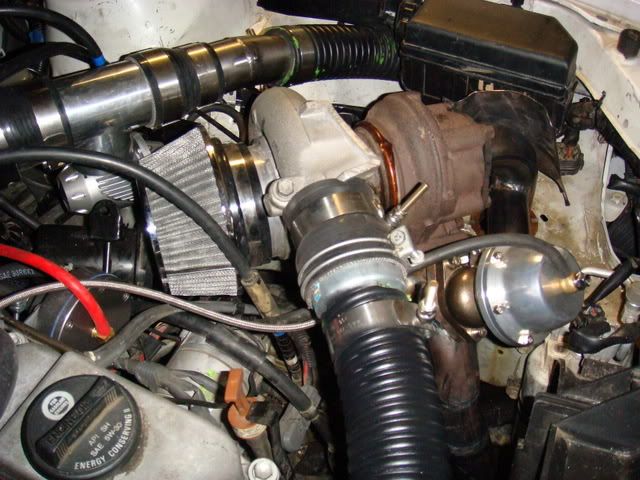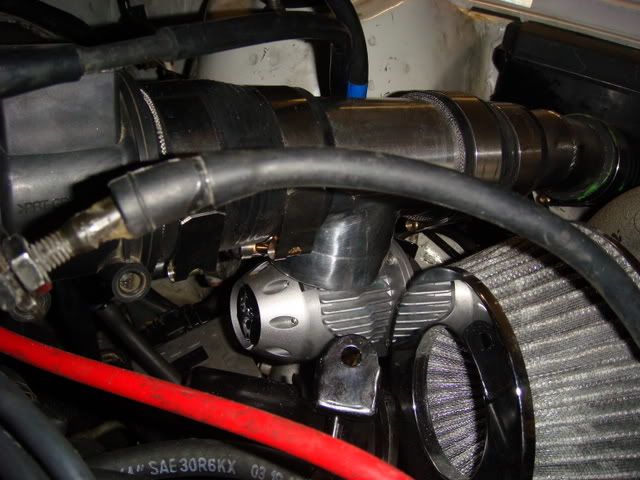 Last edited by
360glitch
on Fri Jun 13, 2008 1:13 pm, edited 1 time in total.
Just Licensed SolaraGuy
Posts: 10
Joined: Thu Jun 05, 2008 6:11 pm
Location: Clinton, MS