Location: Socal (626). Local pickup only.
Specs: 18x8.5 +55, 5x114.3
Tires: Falken 912 245/40/18 50% tread
Price: $450 OBO.
EDIT:
Also posting these for a friend; local pickup as well.
17x9 +24 front
17x10 +20 rear
$750 or best offer. They come with tires which are Falken FK452 205/40/17 in the fronts (around 90% tread left) and Dunlop DZ101 215/40/17s in the rear (tires are bald on the outside due to camber wear but tires are already flipped so basically they are brand new in the middle and on the inside).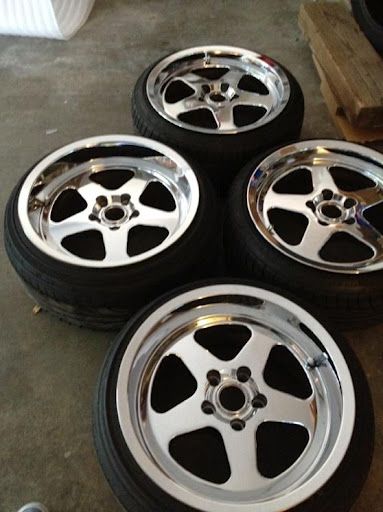 Last edited by
'_'
on Mon Aug 20, 2012 6:01 pm, edited 3 times in total.
Regular SolaraGuy Member

Posts: 210
Joined: Tue Mar 31, 2009 2:28 pm
Location: SoCal