So, I was planning on fixing up the 5spd parts car I bought to let Pops roll around but he isn't that into it. I have a bunch of stuff I was collecting to put the front end together but now I'll be selling them. I also have a parts car I can pull off of if any one needs anything, THE 5SPD SWAP PARTS ARE NOT FOR SALE, just to make that clear. I also had a batch of the S/C alternator bolts made up because I stripped the one that came with my charger. They are top quality Titanium with a T50 head and fit perfect, Gabe can vouch as I have already sent him some.
All parts are for a V6.
K&N filter for the CAI, #RU-4960. $25 +shipping
Clear corners BNIB. $30 +shipping
LeBra BNIB. $30 +shipping
Grille mesh from my Sarona (put some dif mesh in). $20 +shipping
Titanium alternator bolts for the TRD S/C plate assembly. $40 shipped
AC condenser. $30 +shipping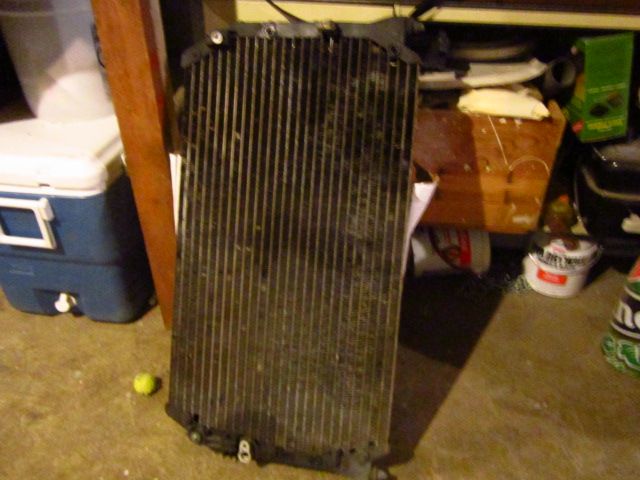 Parts car.
Also, I have a radiator somewhere in my basement, BNIB for $60 +shipping and I will have a sets of front and back calipers from a 99 for sale after I get my BBK on. $60 +shipping for the fronts and $90 +shipping for the rears. I can take pics once they are off of the car.
PM me if your interested, shoots!

Regular SolaraGuy Member

Posts: 210
Joined: Tue Aug 16, 2011 11:00 pm
Location: Wa.