Yeah same here... im in the middle of class soo i don't have too much time to post, but yeah ill take some pics and post them up when i get home. Also, i found the "manual" on the A/D/S/ PQ10 online, so ill post the specs on that too.... Yeah i don't mind conitnuing in your thread, but i think it would be more benificial to start my own thread, where we could just openly discuss our ideas there. Eather way its cool i don't mind
Found this real quick on google... i have more info on it at home:
http://www.diymobileaudio.com/forum/cla ... -pq10.html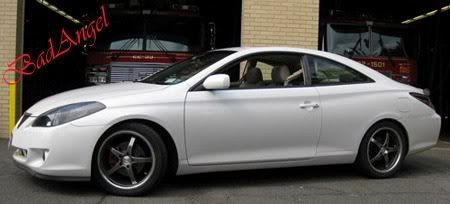 INGEN SRI, TRD Springs RSB & FSTB, KYB GR-2 struts, Drilled & Slotted Rotors, Tinted Tails & Fogs,Black Housing Headlights, 8000K HID's, Custom Upper & Lower grilles.
SolaraGuy Driver

Posts: 453
Joined: Mon Oct 22, 2007 7:19 pm
Location: Rockland County, NY