Hey do any of you know where to get a custom enclosure? I could make one myself, but i would really like to avoid that if at all possible... Do you know if one from a camry would fit? ( i dont think so but its worth asking)

Anyway, any suggestions would be greatly appreciated!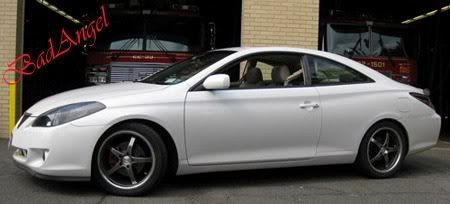 INGEN SRI, TRD Springs RSB & FSTB, KYB GR-2 struts, Drilled & Slotted Rotors, Tinted Tails & Fogs,Black Housing Headlights, 8000K HID's, Custom Upper & Lower grilles.
SolaraGuy Driver

Posts: 453
Joined: Mon Oct 22, 2007 7:19 pm
Location: Rockland County, NY