Finally have a new update!
The wire tuck is basically done. I just need to clean up a few spots. Much to my suprise, the car actually ran last week (no CEL or anything)! Right now it's sitting again as the fuel pump died.
The old battery and fuse box location is starting to look pretty good now - I think.
Here's the other side. Notice that there is no wiring loom running over the top of the timing belt cover.
The engine as it looks now. Needs to be cleaned a bit.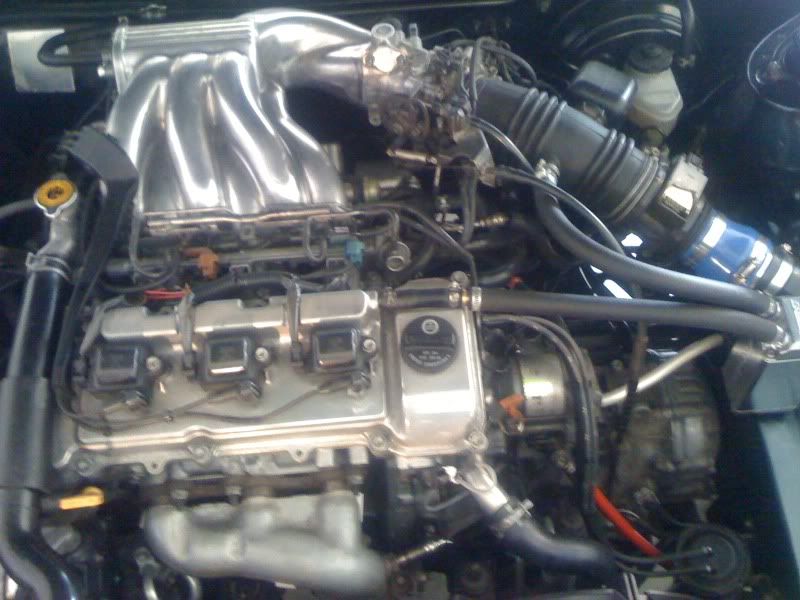 If you look, I decided to make it easier to get to the rear valve cover. No more harness in the way!
Here is the best photo I could get of the NST pulley.
Also, I started making this for the trunk. I made a mold of the spare tire well and fit in a spot for the battery and a fuse box on either side.