Hey guys,
Been going on Toyota Nation a lot and wanted to start hanging out here as well. Been working on getting my Camry up to par, and have had a ton of help from Gabe (trd4life) and Greg (don't know his screen name). Here are the details on my car:
2001 Camry Gallery Series V6 w/27,000 miles on it with the following mods.
TRD Supercharger w/stock pullly
Injen Intake
Custom Throttle Body Spacer
Magnecore plug wires
E3 Diamond Fire plugs
Fuel line/filter mod
Cat Back exhaust w/Magnaflow Muffler
TRD Oil Fill Cap
TRD Radiator Cap
TRD Strut Tie Bar
Whiteline F&R sway bars
F&R cross drilled/vented rotors
Ceramic brake pads
18x7.5 Kyowa Wheels
Yokohama Tires
In Dash Navigation, DVD, MP3, Ipod, blah blah blah.
Here are some pics of the car that were just taken yesterday.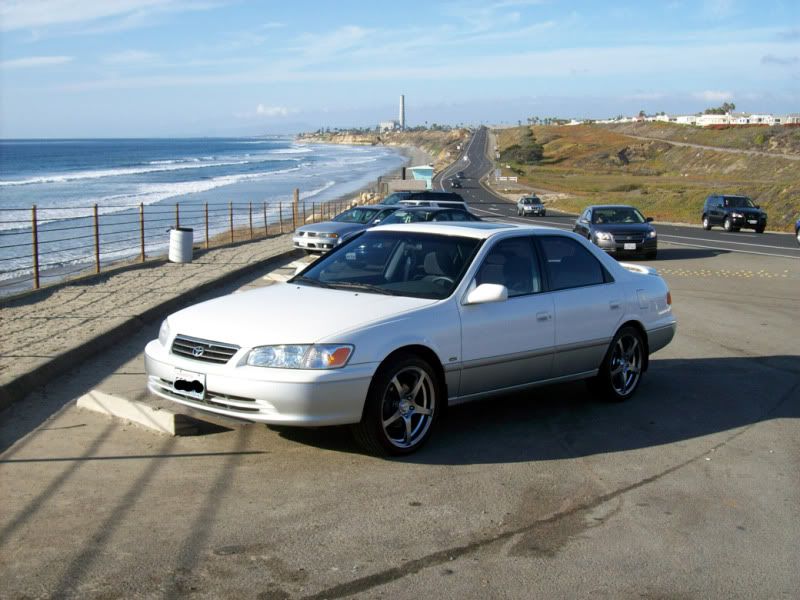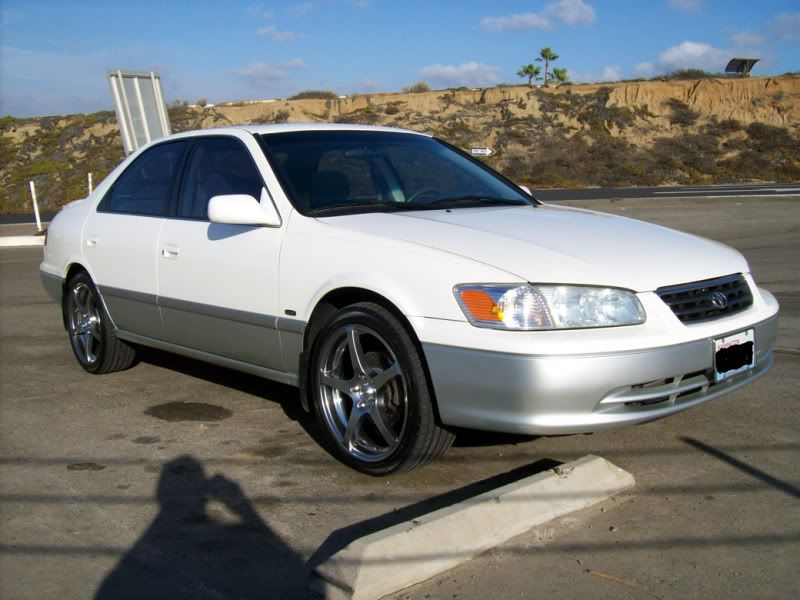 Hope you guys like the car and enjoy the pics! There are more mods to come in the future. I know, I know, I need to lower it a bit, I'm working on it! Future plans include the following:
Tranny Cooler w/Royal Purple ATF
Walbro fuel pump and larger injectors
Springs and Struts
6lb pulley
Possibly a TRD lip kit if I can find one, haven't decided if I want one yet or not.
Last edited by
twinjetguy
on Sun Nov 22, 2009 11:28 am, edited 1 time in total.
Regular SolaraGuy Member

Posts: 93
Joined: Sun Nov 22, 2009 10:49 am
Location: North San Diego