Hey all. Just thought I'd drop in. Some of you guys might know me from Toyotanation but for those that don't, here's a bit about me.
My first camry was a 2005 Gen 5.5 camry LE. Before than, I was driving my 2003 Infiniti FX35, but with the steady increase gas prices, I decided to get the camry. Well, I had it for 4 years, paid it all off and a month later, I ended up totaling the car. Ouch.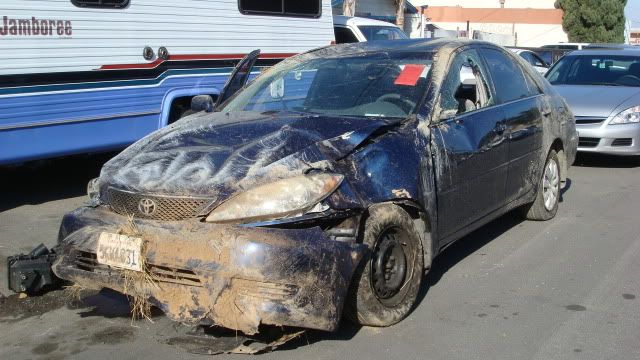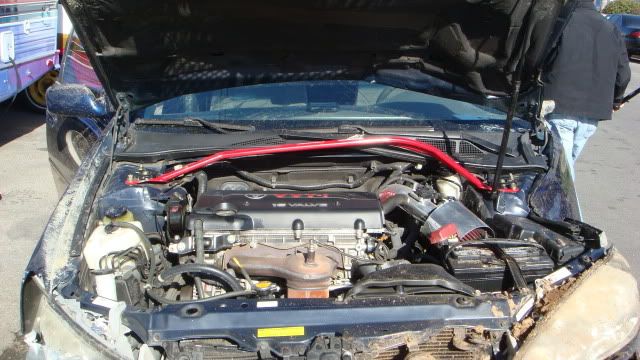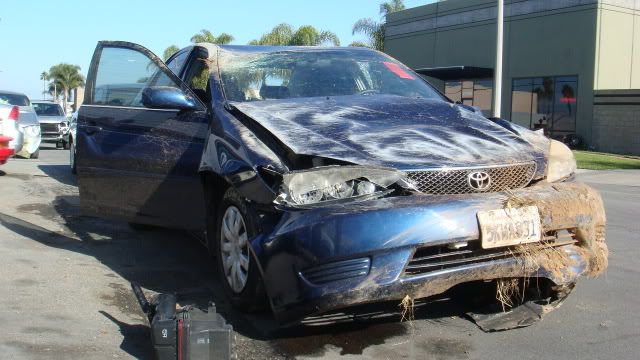 Still amazes me how I walked out of that with only a sprained hand and bumped head.

So, I got stuck driving the FX35 again and with the higher prices than before, it hurting me every week ($80+ per fill) and after driving it for a bit over 10 months, I got fed up and went car shopping again. At first, I had my sights on a EJ Civic Si Hatchback but they were hard to find in good condition, let alone not riced/choloed out, so I found a 1997 Camry 5spd in a newspaper ad for $3200. Well I went to check it out, liked how it rode, engine was great, mileage was okay, so I ended up getting it sometime in October 2010. Should of checked it at day because I couldn't see how bad it looked at night till the next morning. Man, it wasn't in great shape so I decided to turn it into a project car/daily driver.
So the problems that I found were:
Heavily oxidized headlights. Very ugly yellow basically.
Missing hubcaps (but I already knew that when I saw it)
Shocks were shot
No carpet mats
Crappy headunit
Cracked door bezels
Blotched up fix-it job on front and back bumpers
Missing door moulding on driver side
Needs new engine mounts
Needs new timing belt
Needs new water pump
Stained seats and carpets
Needs new sparkplugs
Now, pictures.
The next morning when I brought it home.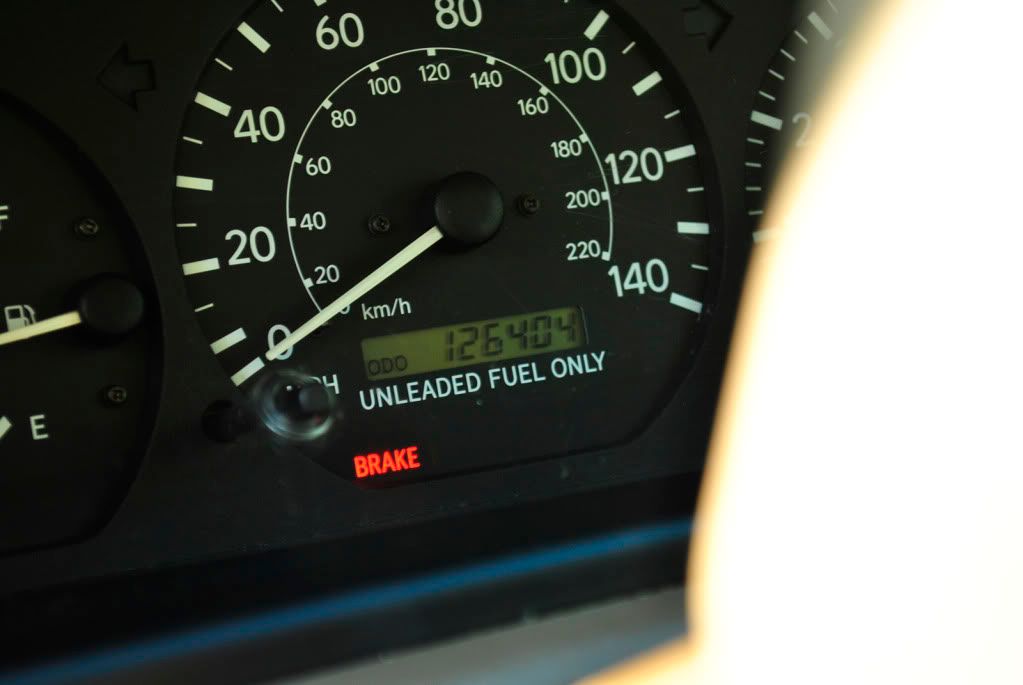 New tints and hubcaps. Also installed new alarm system with power lock for driver door only.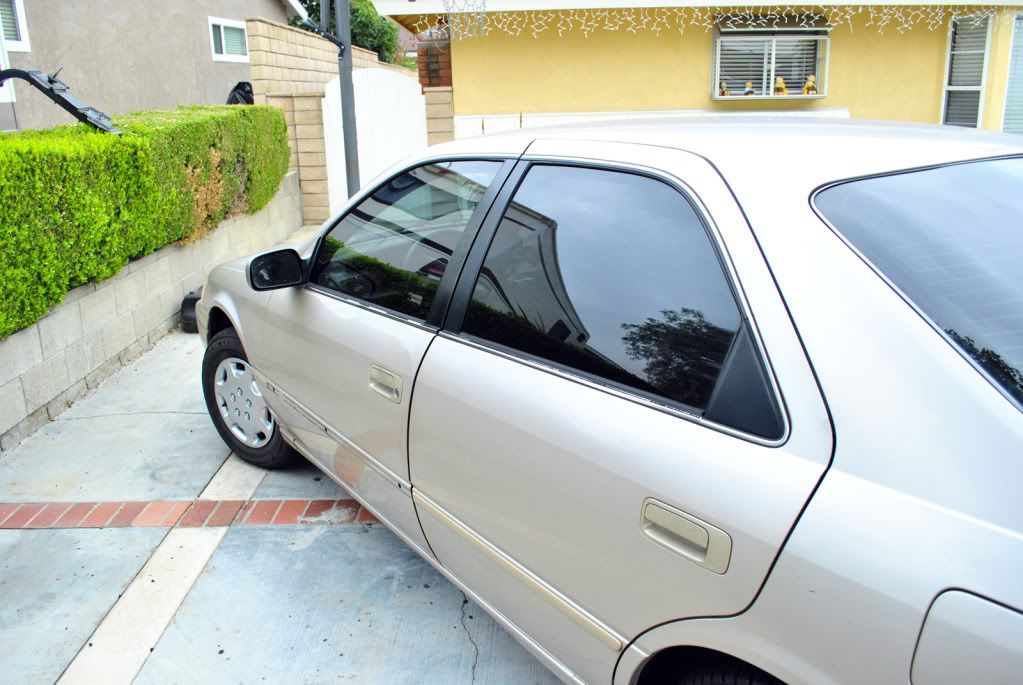 New OEM carpet mats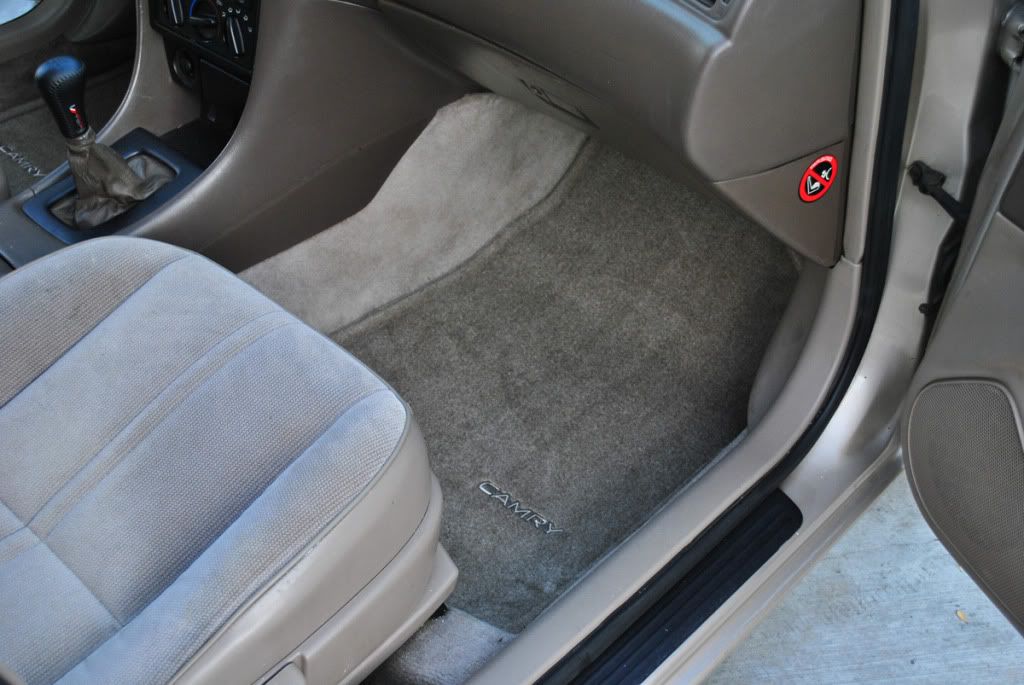 Injen SRI and TRD shift knob w/ custom black suede red stitched shift boot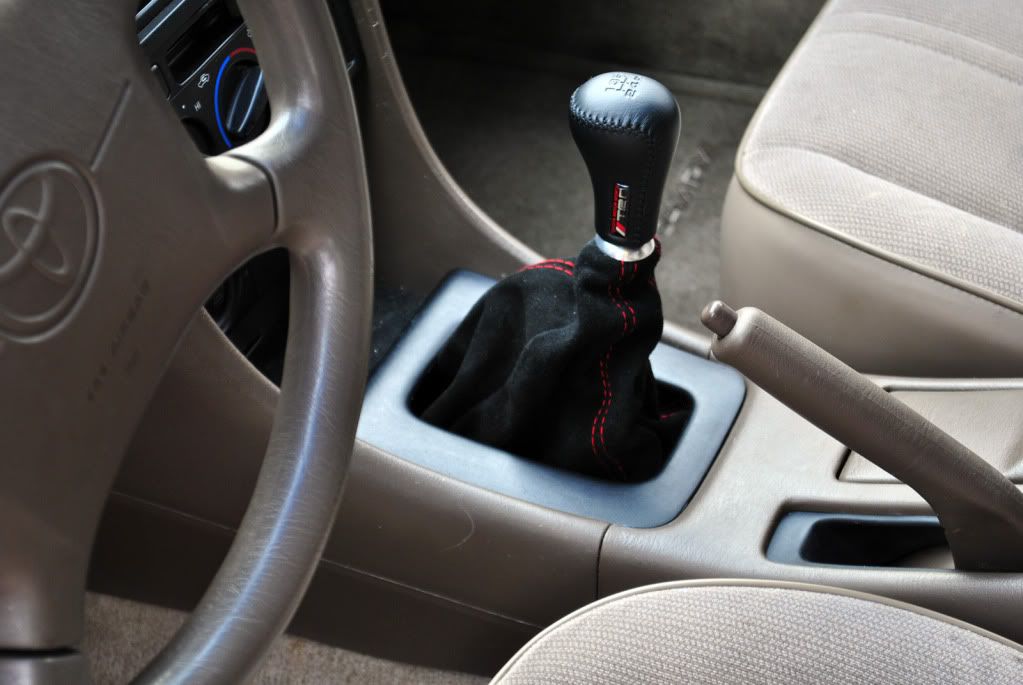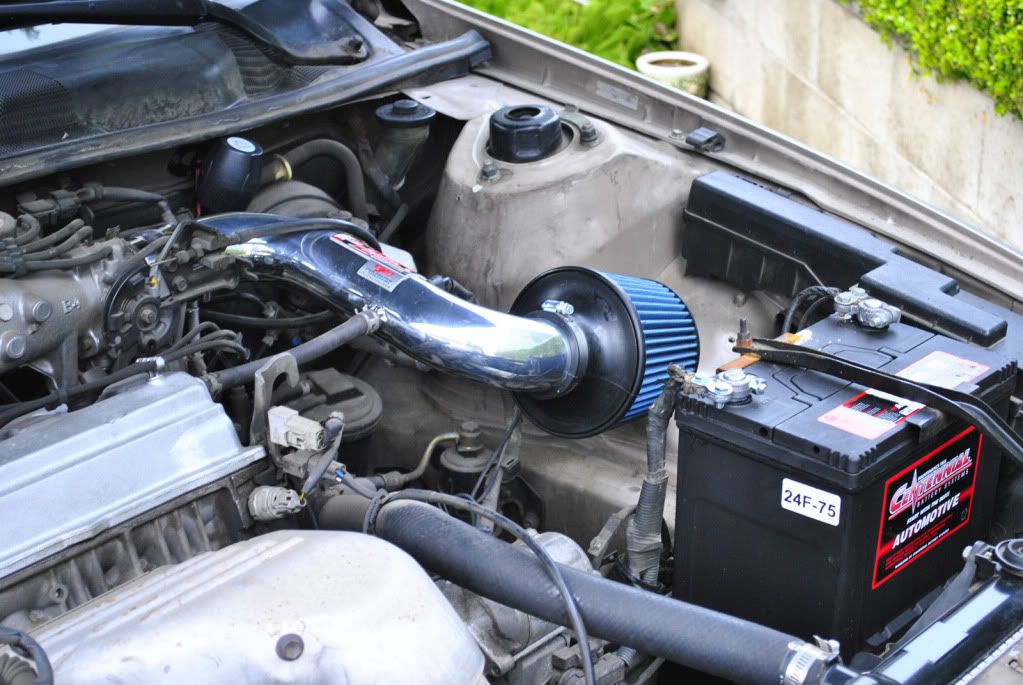 LED bulbs in HVAC controls
before
after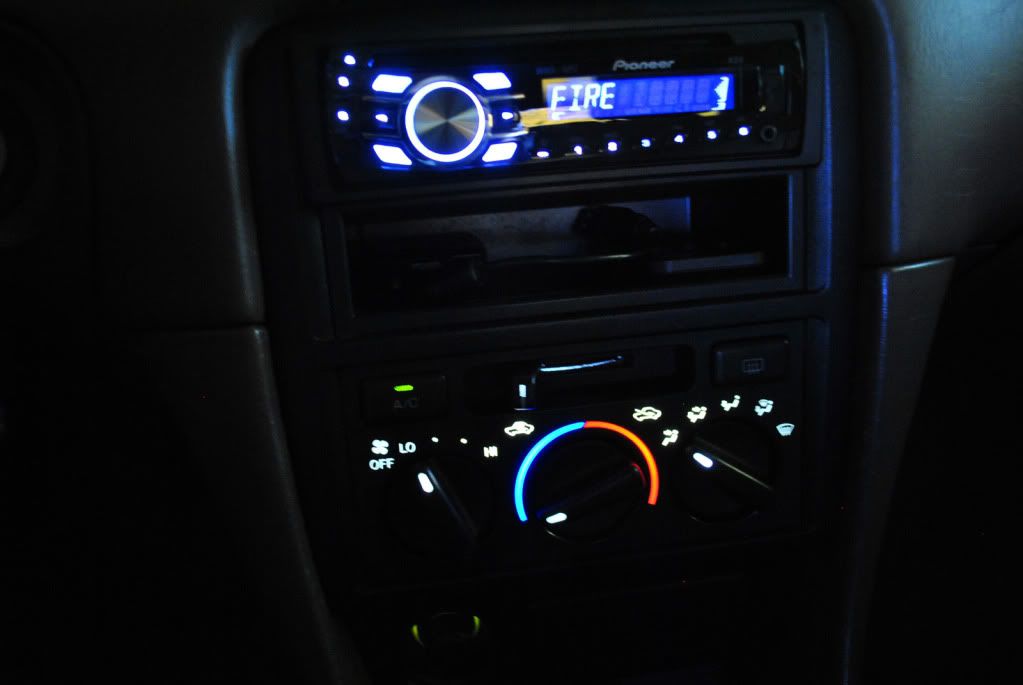 Got the Tokicos and Teins installed. I know it'll sit lower once I get some decent rims on it. The ride is so much better. More responsive too.
Before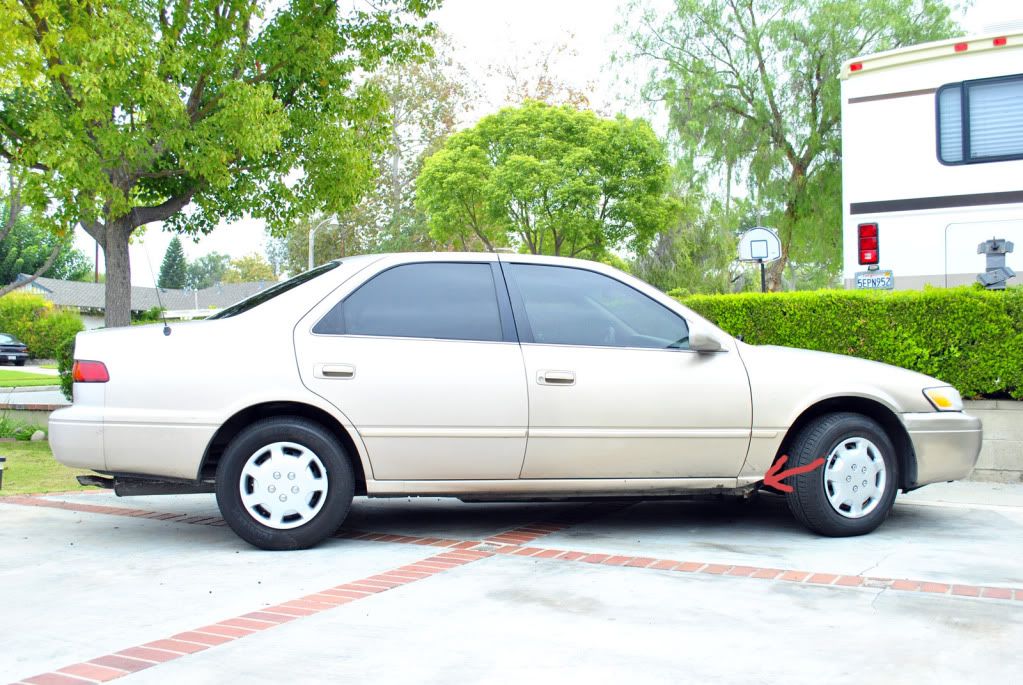 After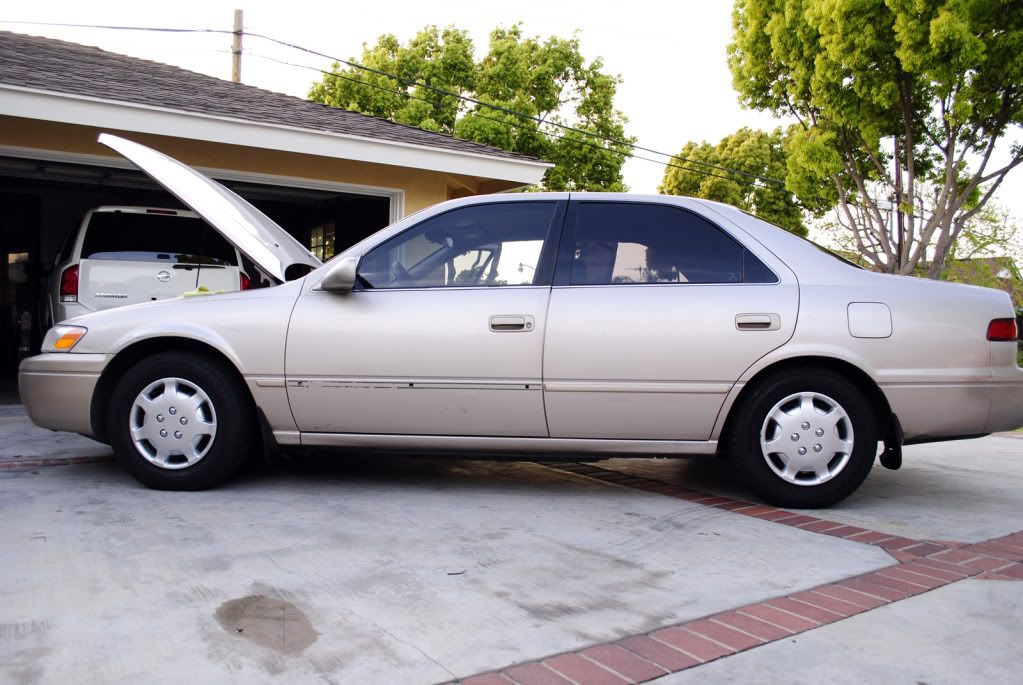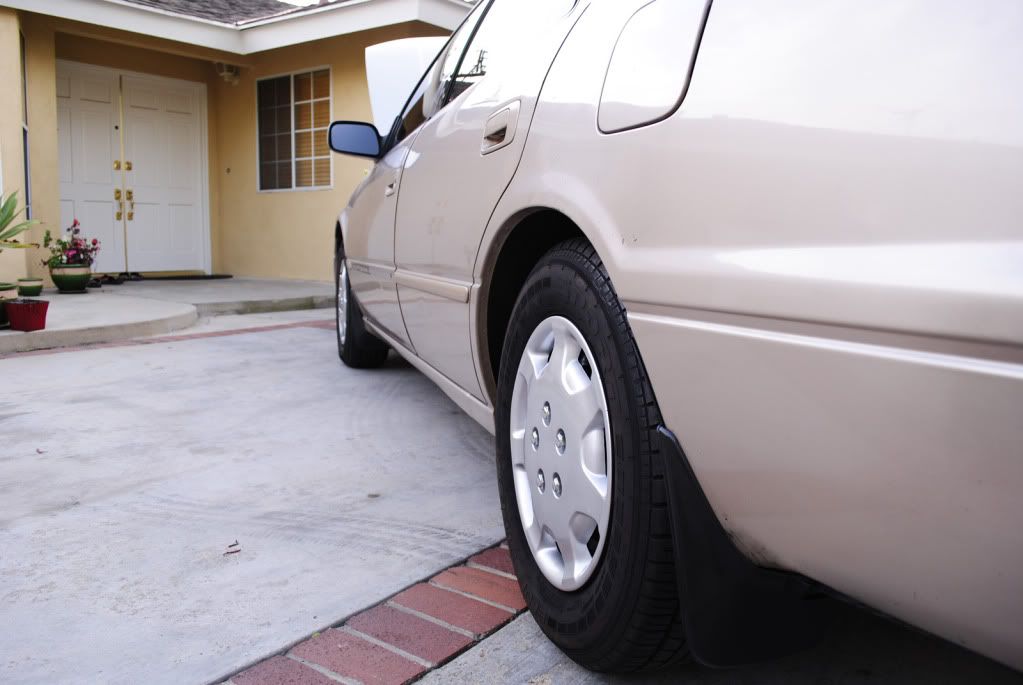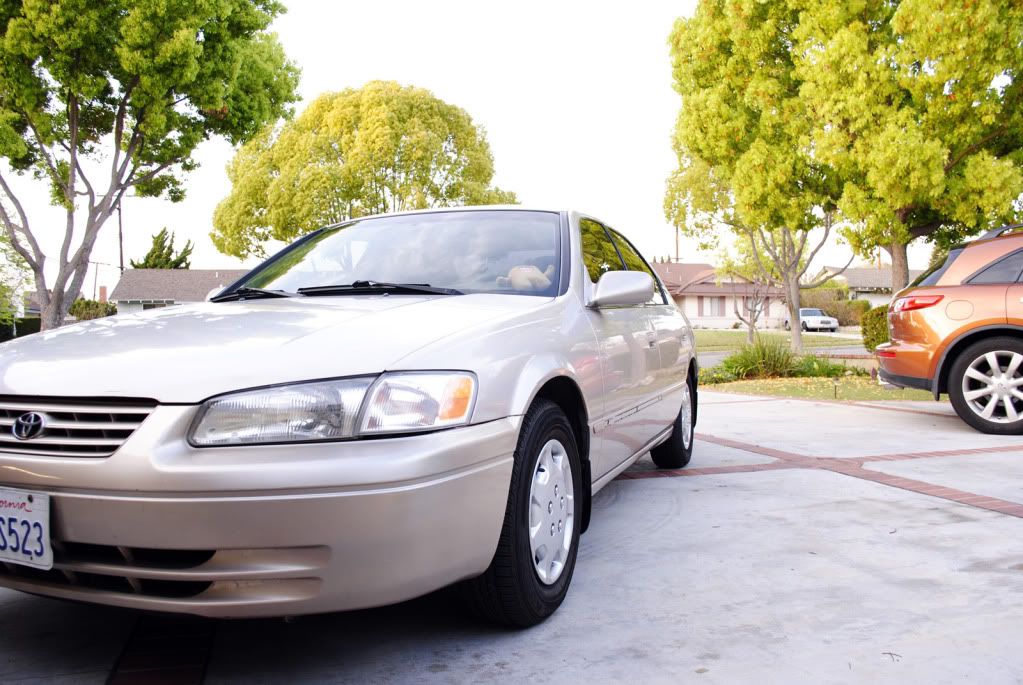 Restored pillars to piano black
Before/After comparison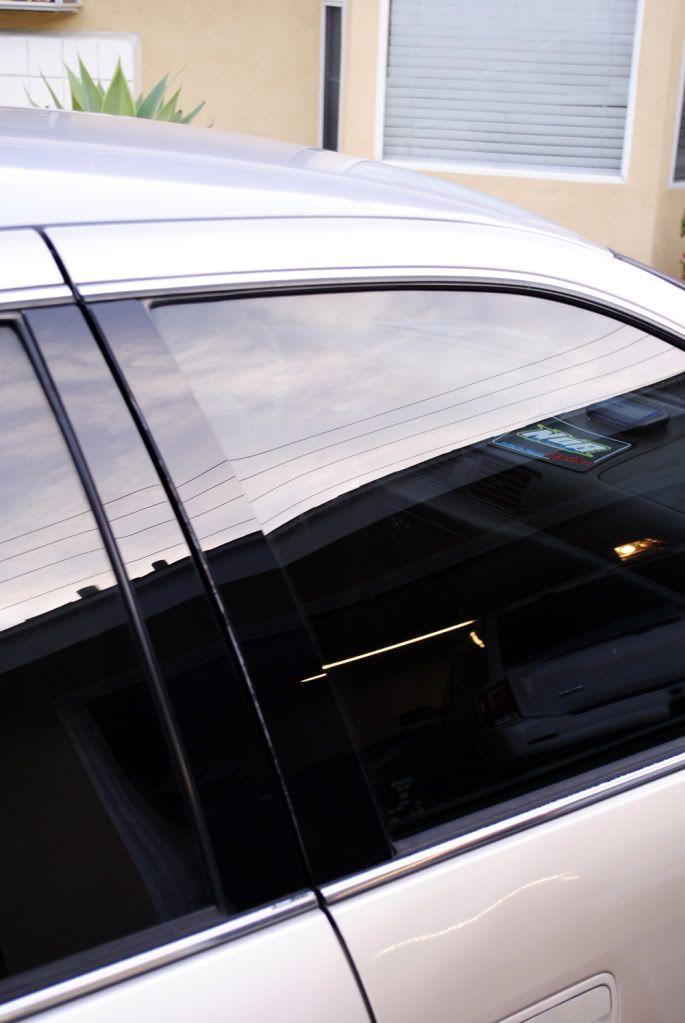 Decided to paint the rest of the needles red since they grew on me.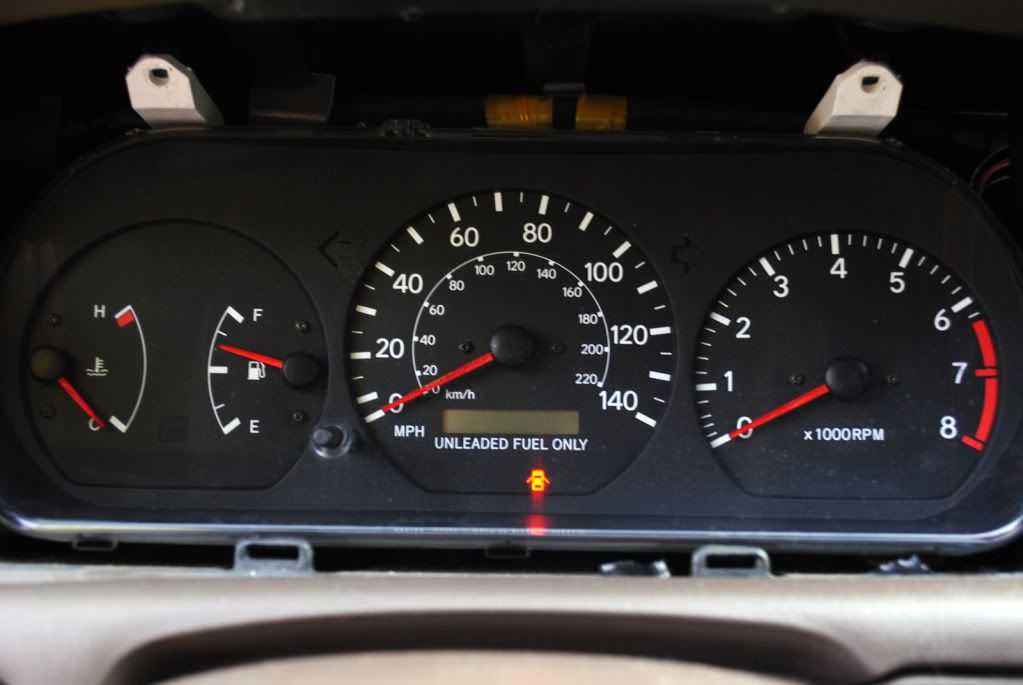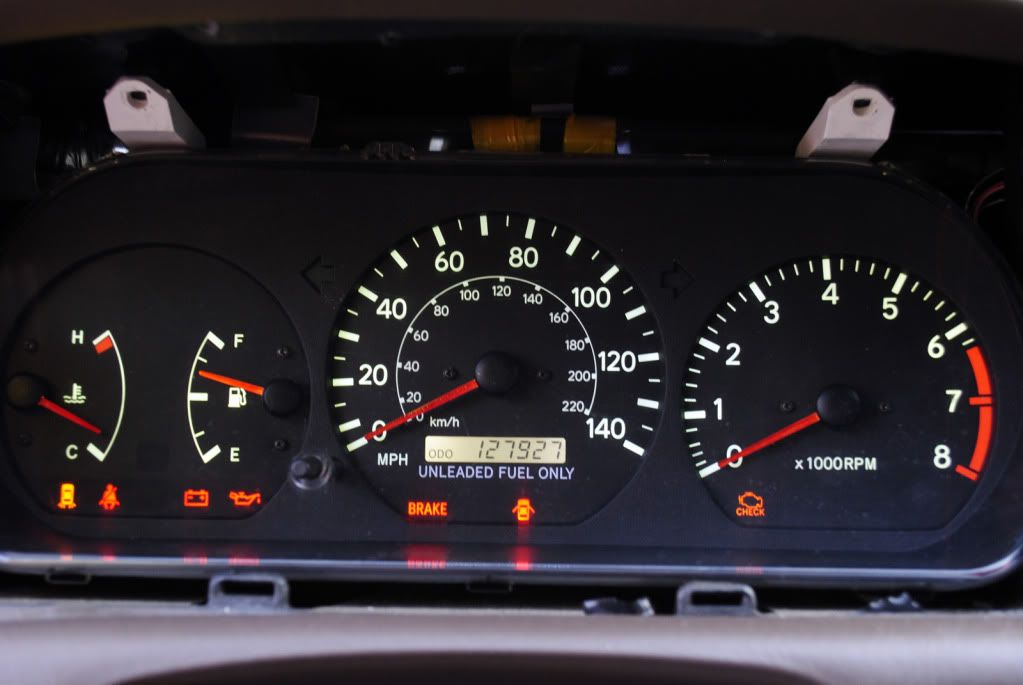 Changed clusters to LEDs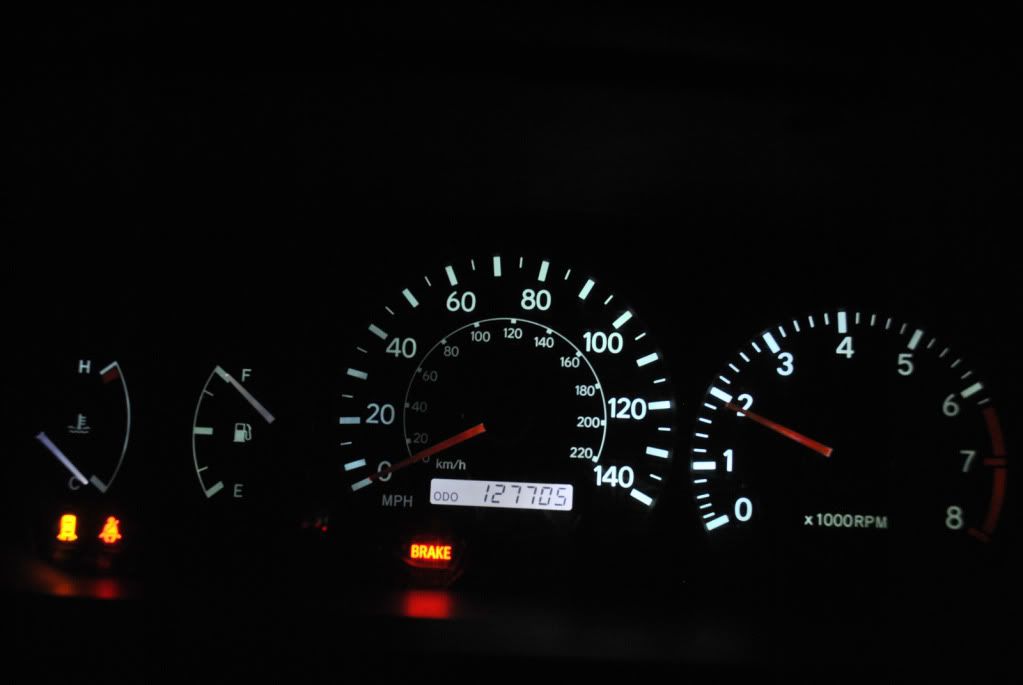 New oil cap and radiator cap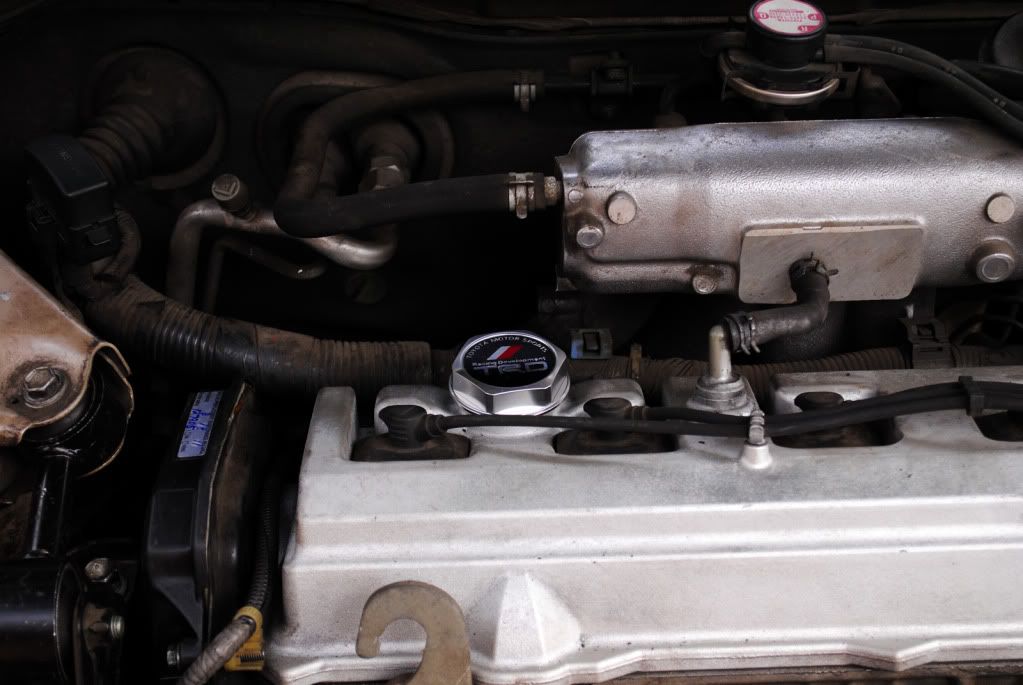 Not shown:
New mudguards
New Denso Iridium sparkplugs
LED Interior dome
LED trunk light
LED reverse lights
LED high mount stop light
That's it for now. Currently I'm painting the TRD front lips so that won't be on till end of the month.
Future:
Work XD-9 17"s rims
OBX Header
Apexi WS2 Exhaust
UR Front Strut tower bar
UR Rear Sway bar
New bumpers
New door moulding
Fidanza Flywheel
Exedy Clutch
2013 Hyundai Genesis Coupe 3.8 R-SPEC
Regular SolaraGuy Member

Posts: 69
Joined: Sat Apr 16, 2011 3:32 pm
Location: Southern カリフォルニア