Ok, so this weekend i was able to spend some time. I removed all the tape from the molds and they still fit great. THey hardened up real nice. So the next step was to start making our floating rings for the outer part ofthe box. Using a jig i made from a screw and an old piece of scrap wood i had lying around i was able to make 2 passes to cutout my ring.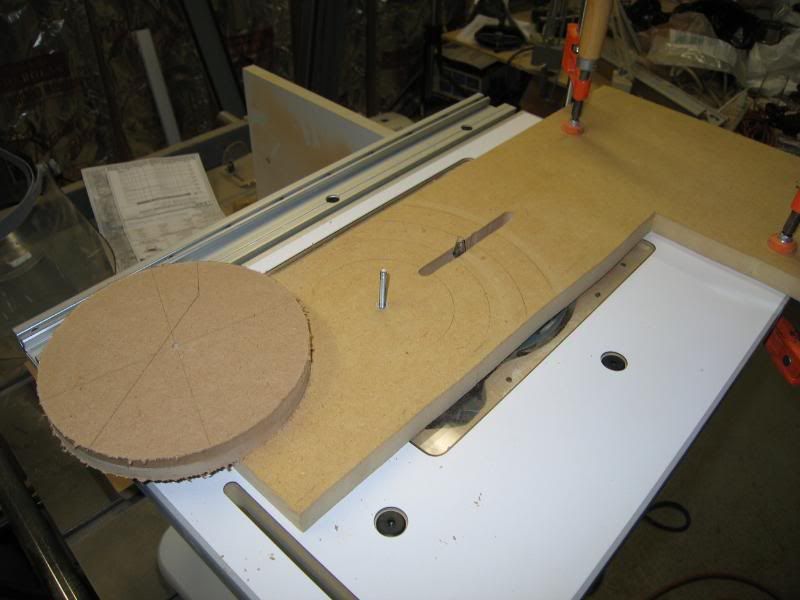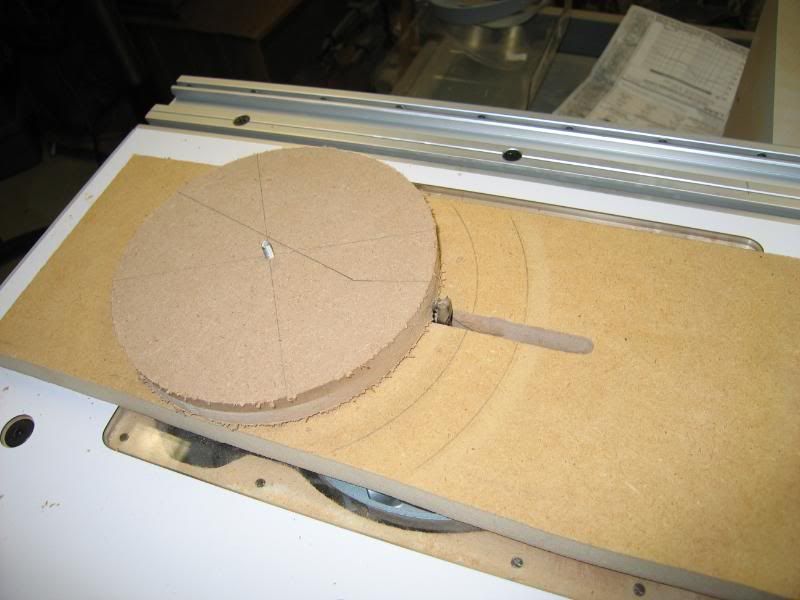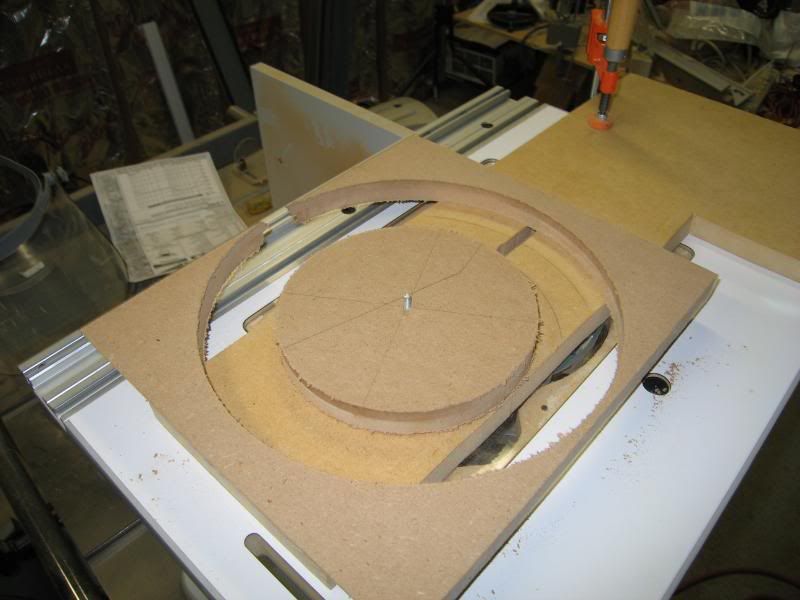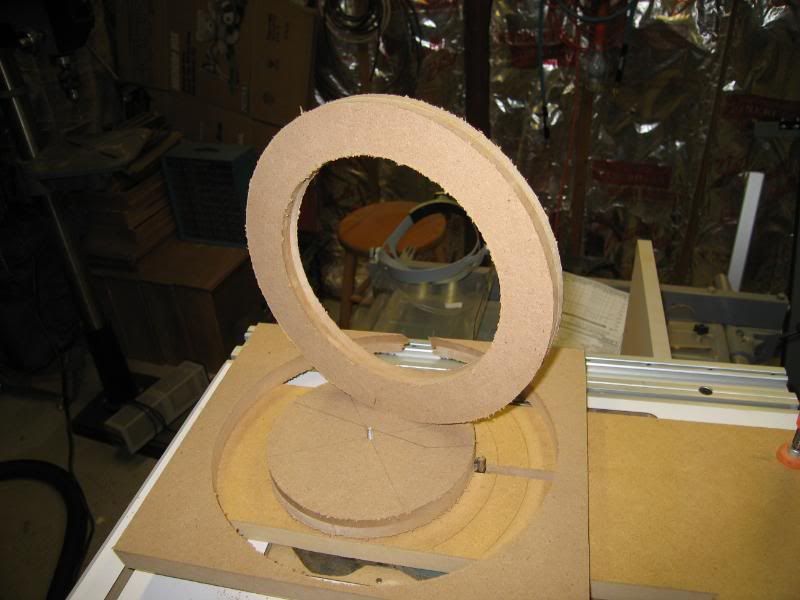 So after sanding down the rigns to get ridof the burs on the edges, we used a dremmel (Gods gift to DIYers like me) and trimmed the fiberglass to size. All this stuff generates a lot of dust, so make sure you have shop vacs to clean as you go.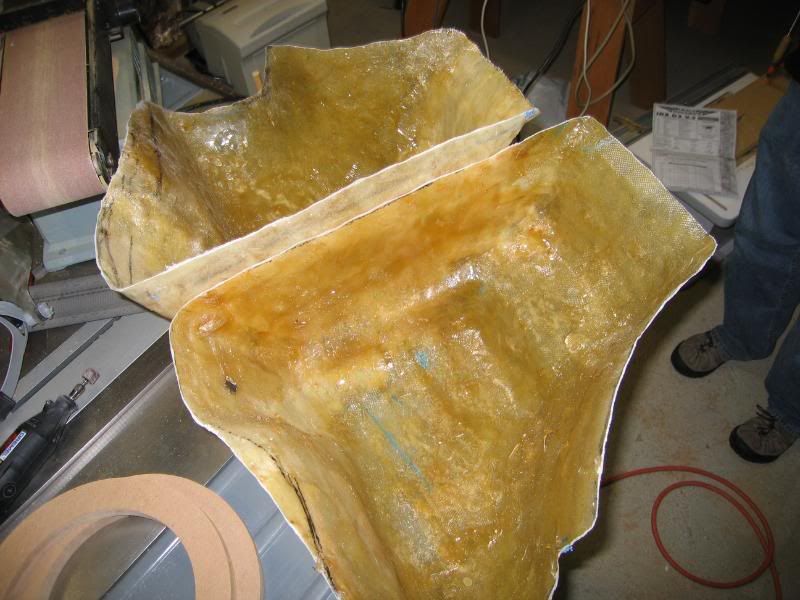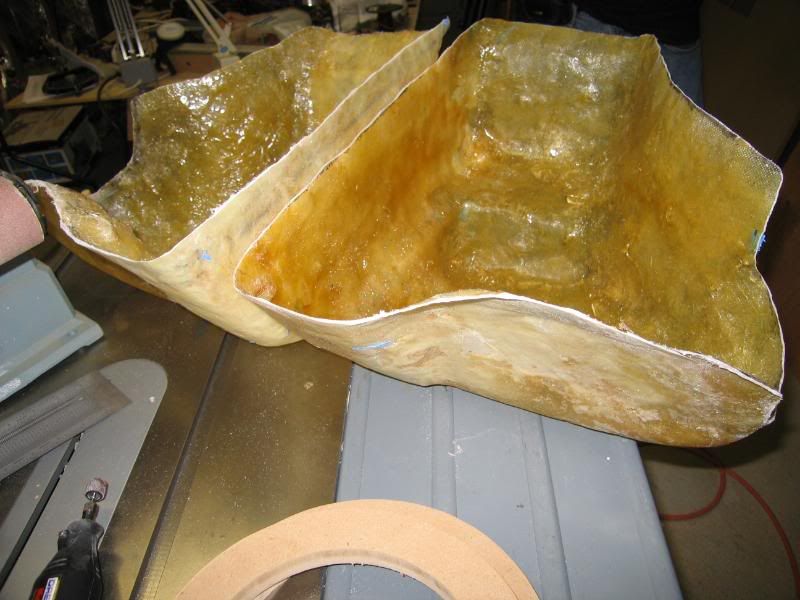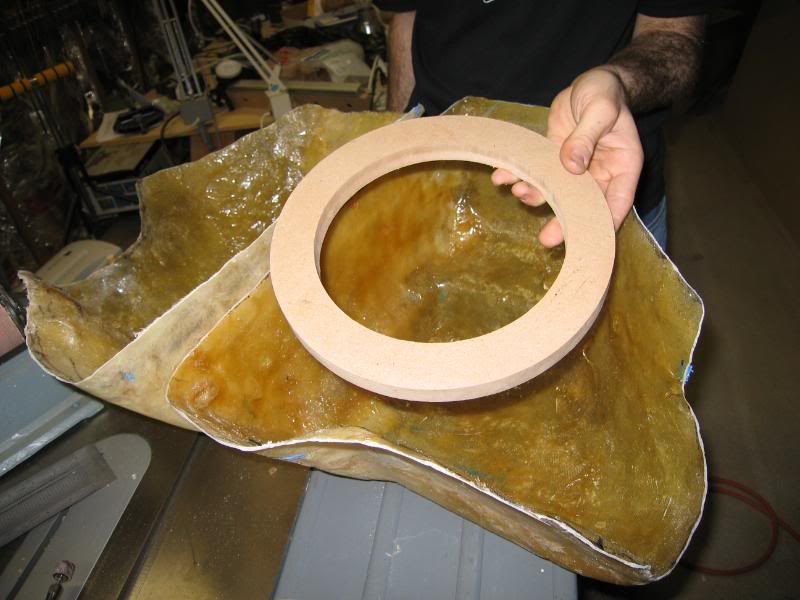 Once we find out right placement, we can start the 2nd fiberglass layer.