Tools Needed:
12mm and 14mm wrench
Phillips & Flathead screwdriver
1. Open seat belt cover:
-use flat head screwdriver to open section first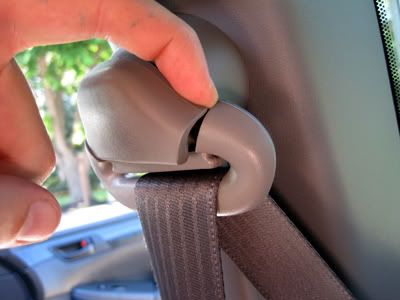 2. 14mm Bolts removed: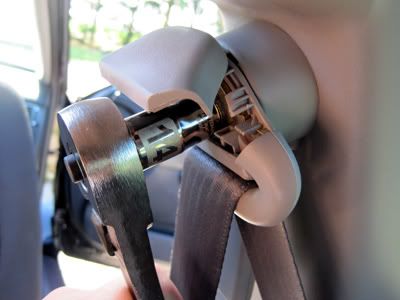 3. Center pillar panel removed:
4. Top rear pillar panel removed: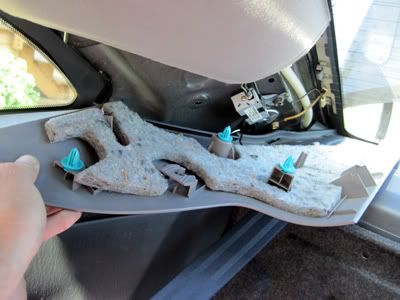 5. Bottom window panel:
- Pull back top of big side panel out, this will allow finger space to pry window panel up and out
6. Remove clips in carpet backing:
-Only top clips need removed to access 6x9's
Tip: for those requiring a phillips screwdriver; twist 1/4 turn then place flathead underneath and pry out.

7. Free Seat belts:
- Pull back carpeting and pry top panel upwards until space is given to free belts
8. Remove top panel and reveal 6x9's
-
Unclip 3rd brake light's connector first
At this point, there will be full access to both the 6x9's AND top strut mounts for your suspension work. I'm pretty sure you can remove the strut mount bolts at this point, but if you'd like to completely gut your remaining panels/seats.. a few more steps for ya:
_________________________________________________________________________________________
9. Go ahead and unbolt all seat belts - I believe these were also 14mm.
10. With seats folded down: Remove velcro on bottom of driver's side seat attaching carpeting
- Remove bolt (12mm)
- Remove black styrofoam bumper??
lol
11. Rotate the now loosened bar towards bottom of seat.
-Now lift the Left of the driver's side seat UP, you're trying to free this hooked bar from side of vehicle.
12. Bottom seat removal: could have been done at any point in retrospect..
- Fold passenger seat back up
- There are two Stubborn clips on the front of the bottom seat, pulling up on seat will make their location better known.
- Place hands under seat and close to one of these and pull
Hard
straight up! Undo opposite side and the seat will freely slide out.
13. Now that thats over.. Fold passenger seat back down, revealing two 12mm bolts:
- They will be held in with loctite, so they also may be stubborn..
Seat is ready to be removed; same as driver side- gotta get that angled bar out: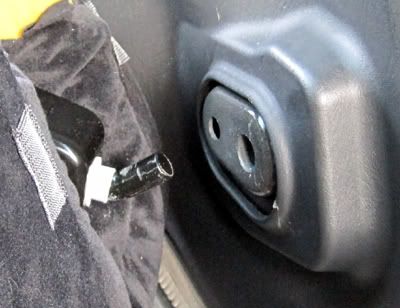 14. Remove the door sill:
- Note the position of how they would slide out on the door sill piece
- I can't recall how I went about this, but the piece will mostly slide towards the hood.. All but the very front one at least!

15. Remove large rear side panels:
- Top section should be free from Step 5, so you should be able to just pull panel towards front of car to remove. Mine came out fairly easily.
16. Remove carpeting piece:
- make sure all clips are out from front side, then unhook back section of carpet from a ledge in the trunk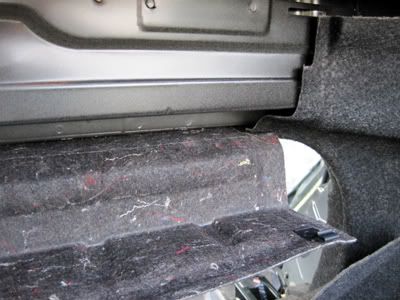 17. Gratz You're Done!!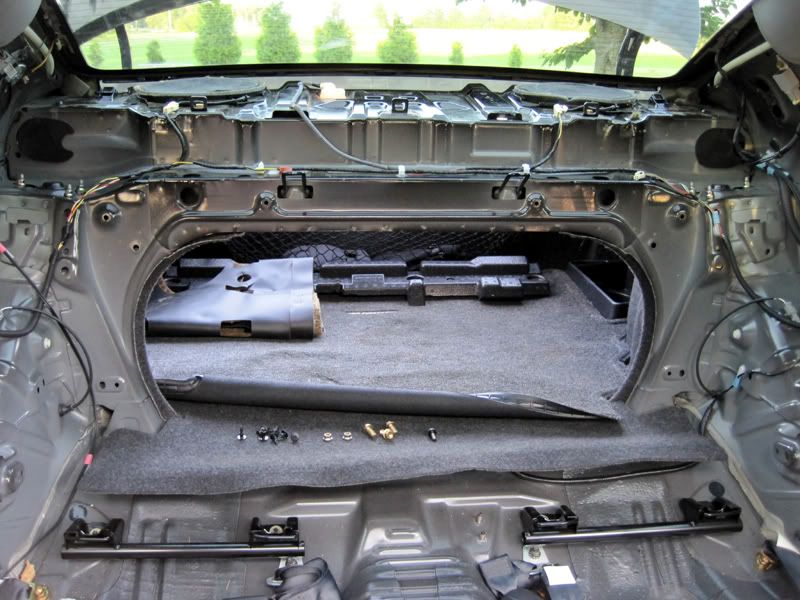 I may have missed a few items, but this is all I can remember from the pictures I had afterwards.
Opening access to the top strut mounts should save an easy $75 if you opt to have suspension work done for you.
Hope this helps!!
Just Licensed SolaraGuy
Posts: 39
Joined: Wed May 27, 2009 12:00 am
Location: Convoy, OH